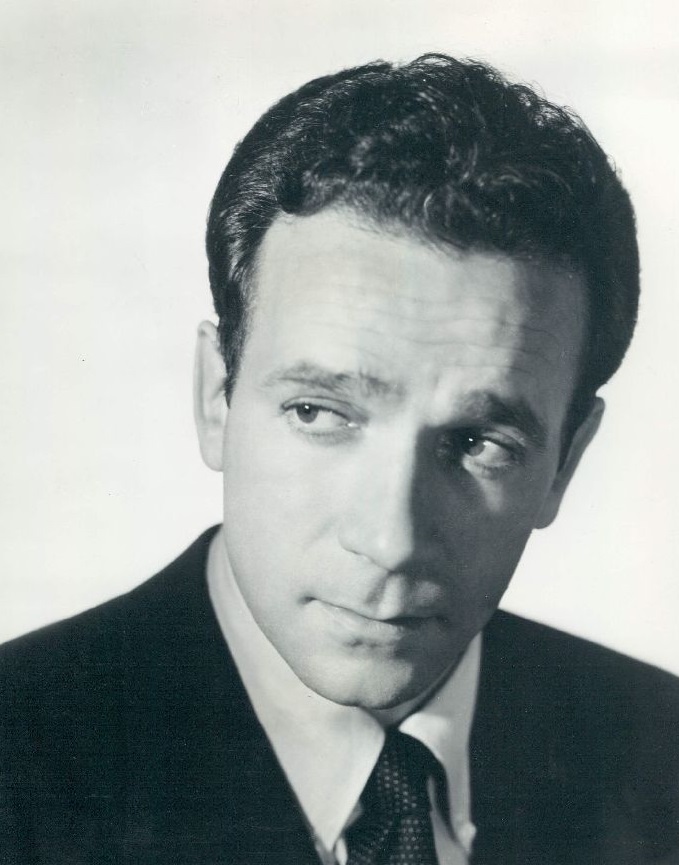 (February 26, 1912 – September 11, 1998) was an American film actor who was known for playing, as he labeled himself, "Joe Average".
---

George and Humphrey (Bogie to his friends) Bogart were friends. One night while the two of them were out on the town, George was lamenting to Bogie about his having to continue to pay alimony to his ex wife Margot. Margot at that time was dating an aspiring actor by the name of Bernard (Bernie) Zanville in Brooklyn, New York. They wanted to get married but Bernie did not have a steady enough income at that time to make the
commitment that marriage would require. So Bogie suggested to George that Bernie should come out to Hollywood and audition for a part in his next film idea that was being put together – Action in the North Atlantic. George called Margot and went over the idea with her. She of course was elated and Bernie came out to Hollywood to do the audition. He passed the audition, and was offered to play the part of Johnnie Pulaski. The only catch to it was that Bernie would have to change his name. Bogie came up with the stage name of Dane Clark. Bernie agreed to the name change and went on to great success from there as Dane Clark. Getting this break gave him the confidence he needed to propose to Margo and the two of them got married sometime in 1941. The movie came out in 1943.  With the marriage George was released from alimony payments. One man's problem became another man's blessing!

---
About Dane Clark
During the Great Depression, he worked as a boxer, baseball player, construction worker, and model.
He progressed from small Broadway parts to larger ones, eventually taking over the role of George from Wallace Ford in the 1937 production of Of Mice and Men. Clark got his big break when he was signed by Warner Bros. in 1943. He worked alongside some of his era's biggest stars, often in war movies such as Action in the North Atlantic (1943), his breakthrough part, opposite Humphrey Bogart, Destination Tokyo (1943) with Cary Grant, and Pride of the Marines (1945) with friend and fellow New Yorker John Garfield. According to Clark, Bogart gave him his stage name. He also played a surly artist opposite Bette Davis in A Stolen Life.
Exhibitors voted Clark the 16th most popular star at the US box office in 1945, and during the 1950s, he became one of a small group of actors (excluding the original 'founding' members brought in at the Studio's inception) awarded life membership in The Actors Studio.
Clark played Peter Chambers in the short-lived radio show Crime and Peter Chambers, a half-hour show that aired from April 6 to September 7, 1954.
Clark first appeared on television in the late 1940s, and after the mid-1950s worked much more in that medium than in feature films. In the 1954-1955 season, he co-starred as the character Richard Adams, with Gary Merrill in the role of Jason Tyler, in the NBC crime drama Justice, about attorneys of the Legal Aid Society of New York. In 1959, he reprised Humphrey Bogart's role as Slate in Bold Venture, a short-lived television series. He also guest starred on a number of television shows, including Faye Emerson's Wonderful Town, Appointment with Adventure, CBS's Rawhide in the episode "Incident of the Night Visitor", and The Twilight Zone, in the episode "The Prime Mover". In 1970, he guest-starred in an episode of The Silent Force. He also played Lieutenant Tragg in the short-lived revival of the Perry Mason television series in 1973, and appeared in the 1976 miniseries Once an Eagle.